Record Sale at Van Sabben Poster Auctions in Hoorn The Netherlands!
The Cassandre Poster l'Intransigeant has been auctioned for € 210.000 (hammer price). It's an absolute record for a Cassandre Poster.
The reserve was € 25.000, the price exploded within seconds.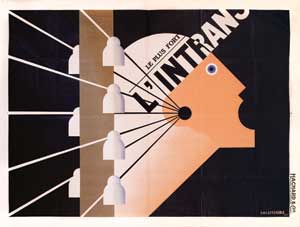 A.M. Cassandre is considered as the best Art Deco poster designer of all times.